West were unlucky to lose to St. Albans Rangers in this League Cup game, as they more than matched the opposition, who are currently one place ahead of West in the league table. The game began fairly evenly, and saw both sides create half chances before Rangers took the lead after 20 minutes with a good shot from the edge of the area. Five minutes later Rangers doubled their lead from the penalty spot following a mistimed tackle, although Martin Robinson in goal was unlucky as he almost got a hand to it.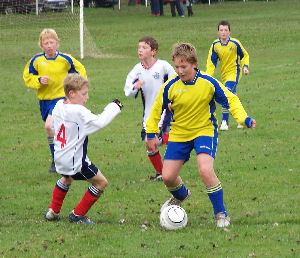 West soon regained their momentum, with Ross Whinnett having a good shot saved by the Rangers keeper, while soon after, a corner by George Figg went straight in to bring the score line back to 2-1. West continued to attack with Chris Welch and Ross creating further chances for Scott Howlett up front, but none of them were clear cut. The first half ended with West 2-1 down, but having had an equal amount of the play.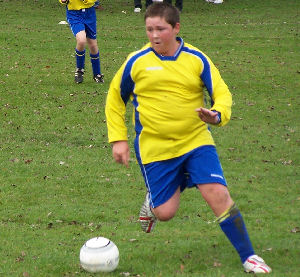 In the second half West dominated the match and played some good football, but were struggling to find an equalizer. A great left wing cross from Charlie Rainsford was played on by Scott to Chris, however the resultant shot went over, while Chris and Charlie R linked well again soon after, only to see the shot go wide. On the right half of midfield, Tom Weaver and George Figg were also combining well to produce openings. West's dominance in the second half was also due to some great defending from Joe Murtagh, Myles Smith, Charlie Craigen, Jamie Heaffey and Ryan Maher, who were limiting Rangers to very few chances, while in goal Martin made a number of good saves on the odd occasion Rangers managed a shot.
West continued to pile on the pressure but the Rangers keeper was equal to the chances West made, with a shot from Matt Peckham well saved, while a good free-kick from the edge of the area by George went just over.
In the end Rangers held on to win 2-1, but West shouldn't be disappointed with their overall performance as they had more possession, especially in the second half, but on this occasion the finals balls were missing which meant that the Rangers keeper was rarely threatened seriously.