West faced St. Albans Rangers (away) for the second time in a week, but this time in the league, however there was a very similar outcome. Rangers began the game well in the freezing temperature, and created a few openings, however Matt Peckham in goal made some good saves. At the other end a George Figg free kick was saved by the Rangers keeper, while good works again from George gave Carl Biggs a shooting opportunity that went just wide.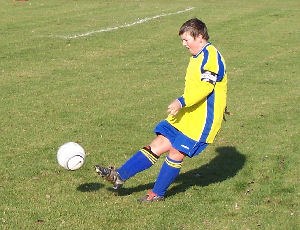 Rangers soon regained their momentum managing a few more off target shots, but their pressure finally paid off five minutes before half time as they took the lead from close range. A few minutes later, the referee awarded Rangers a penalty, but Matt did very well to save it which saw the first half end with West 1-0 down.

As in the previous game, West began the second half brightly, with their attacks leading to a number of corners. From one of these, a partially cleared ball went towards Ryan Maher who shot well from outside the area, however it went just wide. Unfortunately, from the resultant goal kick, Rangers went immediately up the field to score and make it 2-0. This spurred West into raising their game further, and they began to benefit from a number of dangerous right-wing crosses into the box from George. It was from one of these that led to a shot and goal from Chris Welch.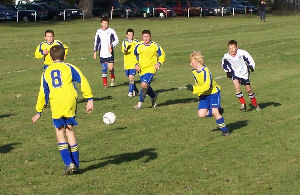 Despite Westís improvement, Rangers were still creating chances, but some great saves from Carl Biggs (the second half keeper) meant they didnít add to their goal tally. Late in the game, West were awarded a free kick on the edge of the area. George struck the ball well, but the Rangers keeper made a good save.
The match ended with the same 2-1 score line as in the previous week, and West were possibly unlucky not to get a point from the game. They just need to begin games with the same intensity and quality of passing that they reach in the second half, as against the top sides they are learning that you have to be at your best for the full 70 minutes.