This tennis sim has been out for about a year now, but is definitely worth looking at. Newcomers to it may find it frustratingly difficult to begin with, but it pays to continue as it is a decent game.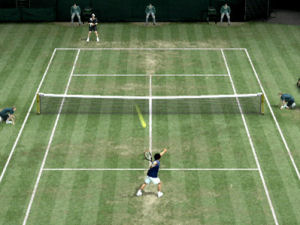 Gameplay: 90%
There are plenty of different modes you can play in this game, from the tutorial mode (which is great when you are starting) to arcade and exhibition mode, and through to the Pro Tour. When playing the game you can play as one of many famous players e.g. Tim Henman and Lleyton Hewitt, and what really sparkles is that there are so many different shots you can make, while serves are very accurate. Controlling the players and shots is not hard which also a plus point.

Graphics: 84%
The courts are from the real courts of Wimbledon, Roland Garros, the Australian Open and the US Open, while you can choose between surfaces of hard, clay and grass. The player faces are realistic and are really good; however the crowd faces are not realistic but are acceptable.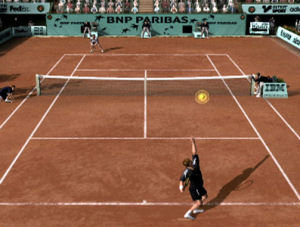 Sound: 81%
As you can imagine with a tennis game, the sound is not the most important feature, so while it canít compete with the latest games it is okay for this game.
Value: 87%
Itís certainly worth the price you will find it in the shops for, given that itís a year old, and hits a nice serve here. You could be playing this game for months to come given all the different playing modes.
Conclusion:
I think this is the best tennis sim yet and is worth buying. It can be hard at times, but with loads of modes, prizes and playing options, itís definitely worth a spin.
Overall Score: 85%