In Athens 2004, you can live the Olympic dream in 25 different sports, and can take part as either a man or a woman. London 2012 may be 7 years away, but hereís a chance to practice for it.
Gameplay: 88%
In this game that came out to coincide with last years Athens Olympics, you can challenge yourself in events ranging from the 100m sprint to 1500m, long jump to shot put, butterfly, breaststroke and crawl in the swimming pool, through to archery, horse jumping, weightlifting, skeet shooting and gymnastics.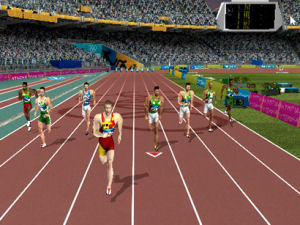 The gameplay is great fun, especially the athletics because it gives you a better challenge; however long jump is a bit too easy. Away from the athletics track I think the skeet shooting is best, but on the whole pretty much every event is fun. You can compete in individual events, or in multi event competitions such as the decathlon and heptathlon. The game also supports multiplayer.


Graphics: 79%
The graphics are average but not too bad, and probably the only thing that lets the game down, but thatís only because most games now have top graphics.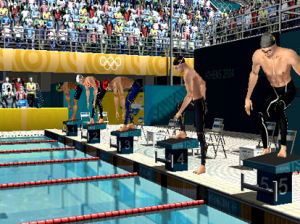 Sound: 83%
The sound effects are just the crowd noises which are okay, but the commentary on the races and other events is good.
Value: 90%
Given the large number of events, the game has good value, and even if youíre not a big fan of one particular sport there are plenty of others to keep you entertained.

Conclusion:
Sydney 2000 was a great game at the time, but it canít compete with this version for the Athens games. Given that these games only come out once every 4 years you should buy it.
Overall Score: 85%